تابع أحدث مقالاتنا على خدمة جوجل الإخبارية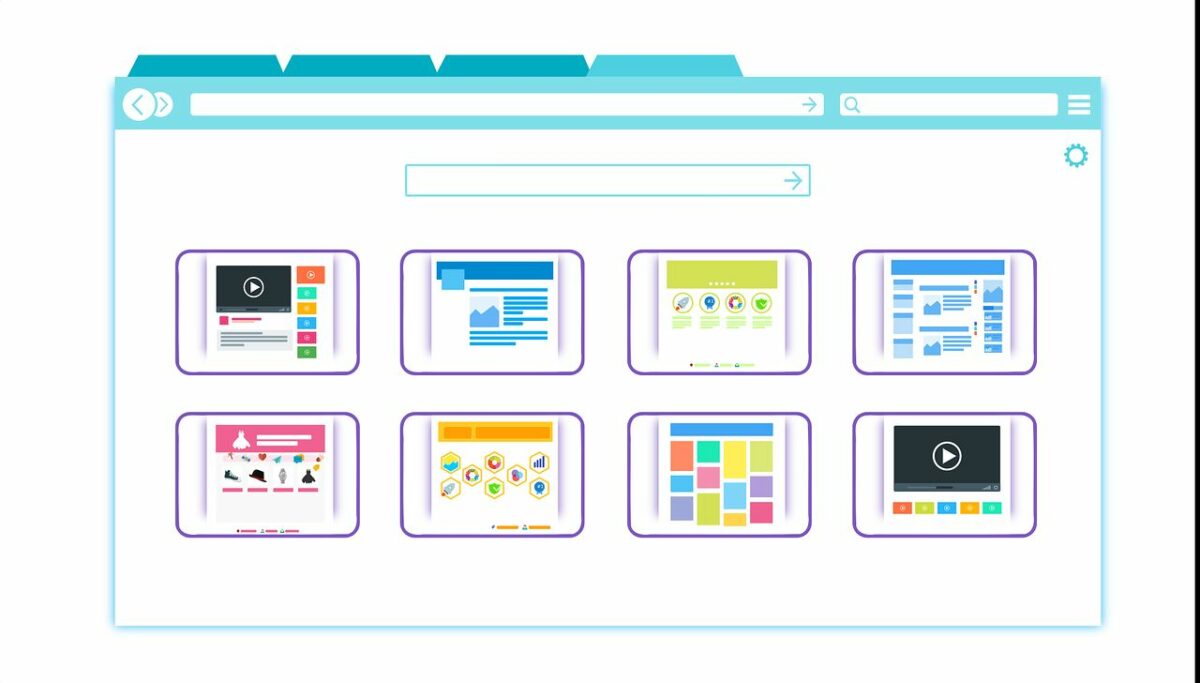 Are you one of those treasure hunters who are always looking for useful Websites?
Here's a wonderful list of more than 99 useful websites in 2022 that will make you smarter, increase your productivity, help you learn new skills and find the information you need.
You can save this list to your favorite or share it on social media for benefit.
The 99 Most Useful Websites in 2022
Font Finder by What Font Is– Upload a picture of any text and quickly select the family of fonts to which the font used belongs, also see myfonts.com/WhatTheFont/
Powtoon – Create easily attractive videos and presentations. See also videoscribe.co.
Todo.microsoft.com – A beautiful task application and a unique and free task manager provided by Microsoft.
storyboardthat.com – A useful and great location for creating storyboards, create your own storyboard, design and move your characters, backgrounds, and words in any situation.
virustotal.com – Check any suspicious file or email facility for viruses before opening it.
ocr.space – a free Online OCR service to extract text from images and PDF.
A Soft Murmur – Surround white noise that mimics some natural sounds to help you relax or help you concentrate and boost your productivity.
Lmgtfy – Let me google it for you! Nice site enables you to send a brief link from Google Search to any topic to your lazy friends.
Copychar.cc – Copy special characters and emojis that are not on the keyboard.
vClock – a simple online timer for your daily needs.
Appinventor.mit.edu – Create your own apps for Android and iOS by dragging blocks instead of typing code. See also thunkable.com.
Postybirb – PostyBirb is a tool that allows artists to easily submit art and other multimedia to many websites. it takes to post a single submission to several websites.
Freelancer – Find independent freelancers and experts to work on any type of project.
Kleki – a wonderful free online image editor that supports layers like photoshop.
Gravit.io – a fully-featured vector drawing tool that works everywhere. Draw zoomable designs without their quality being affected.
Vectr.com – Create and export vector graphics as SVG or PNG files.
instantusername – Find the brand name you want to create across hundreds of social networks and domain names.
Wolframalpha.com – Get direct answers to numbers and statistics without searching
Minutes.io – Capture effective feedback quickly during meetings.
Autodraw – Create handmade doodles and watch them magically turn into beautiful graphics supported by machine learning.
Spark.adobe.com – Perform amazing video with audio narration and amaze everyone.
Regex.info – Find hidden data in your photos
Everytimezone – A less confusing view of global time zones.
Reverse.photos – Upload a photo and look for similar images on the web.
Screenshot.guru – Take high-resolution screenshots of web pages on your mobile phone and desktops.
Marvelapp.com – a useful site for designers, creating interactive frame drawings and models of natural product sizes.
Archive.is – Take a screenshot of any web page that will remain there forever, even if the original page disappears.
Ifttt.com – Create a connection between all your online accounts.
App.grammarly.com – Check your writing for spelling, style, and grammatical errors.
Invideo.io – Create great videos and branded stories on Instagram, Facebook and YouTube. See also animoto.com and biteable.com.
Slide.ly – Create marketing videos and branded stories for Instagram, Facebook and YouTube ads. See also animoto.com and biteable.com.
Youtube.com/webcam – Stream live to yourself online without any complex settings.
Htmlmail.pro – Send emails with coordinated text with Gmail integration.
Pdfescape – This useful site lets you edit PDF quickly in your web browser without downloading software.
Iconfinder – Millions of icons and icons for all types of projects. Also try icons8.com and flaticon.com.
Downforeveryoneorjustme – Is your preferred site unavailable, find out if the problem belongs only to your computer or internet connection or is it a public problem?
Instructables – Step-by-step instructions on how to build anything and everything.
Clyp.it – Record your voice or download an audio file without creating any account. See also soundcloud.com.
Gtmetrix – the perfect tool to measure the performance of your website.
File.pizza – Transfer files from device to device via WebRTC protocol without any broker. Send and receive files online easily
Squoosh.app – Press images on the fly. The site works offline as well.
botometer – Would you like to know if the person in front of you on Twitter is a real person or not. This site will check for you just enter the account's Twitter name and will scan and analyze it for you
Remove.bg – Easily remove the background from any image without playing Photoshop.
Calligraphr – Turn the handwriting into a real line.
Flipanim – Easily create animations frame by frame, including allowing you to see the previous window while drawing the next frame.
Asciiflow – WYSIWYG editor for drawing ASCII charts that you can include in emails and tweets.
Fonts.google.com – The best set of open-source fonts you can use anywhere without restrictions.
Earth.google.com – Explore beautiful cities and landmarks and cycle around the world in 3D from your comfortable browser.
Mockaroo – Download fake data to fill rows in the Excel spreadsheet.
Unplash – the best place to download photos for completely free online.
Apify – the perfect web dredging tool that lets you extract data from almost any website.
Duolingo – Learn to speak Chinese, French, Spanish or any other language of your choice.
Bubbl.us – Create mind maps and put ideas in your browser.
10minutemail.com – Create disposable email addresses to place subscription forms within them.
Webmakerapp.com – An offline playground for building web projects in HTML, CSS and JavaScript. See also: glitch.com.
Camelcamelcamel.com – Create an Amazon price alarm and get email alerts when prices go down.
Carrd.co – Create single-page websites that respond fully and look good on each screen.
Urbandictionary.com – Find definitions of slang and informal words.
Buildwith – Find your web hosting company, email provider and everything else related to the website.
Homestyler – Design your home from scratch or redesign your home in 3D.
Faxzero – Send a fax online for free – see more fax services.
History.google.com – See all previous Google searches, as well as among Google's most important URLs
Flightstats – Track the status of flights at airports around the world.
Codeacademy – the best place to learn online programming.
Wetransfer – a useful site for sharing very large files online.
Flowgram – Data-based graphics, charts and graphs. See also adioma.com and ease.ly.
Hundredzeros – The site lets you download Kindle books for free.
Seatguru – Consult this site before choosing a seat for your next trip.
Canva – Design beautiful graphics, presentations, biographies and more using ready-made mold designs.
Draw.io – Create charts, wire frame and streamlined charts in the browser.
Privnote – Create text notes that destroy themselves after reading them.
Slides.com – Create perfect pixel slide groups and stream your presentations to an audience of any size from anywhere.
Remotedesktop.google.com – Access other computers or allow others remote access to your computer online.
Videos.pexels.com – An online library of free HD videos that you can use everywhere. See also videvo.net.
Anchor.fm – The easiest way to record a podcast you can distribute on iTunes without having to pay for hosting.
Gohighbrow.com – Take small-scale training courses on a variety of topics, and classes are delivered via email every morning.
Duckduckgo – a clean alternative to Google Search, that keeps you private and doesn't track you online.
Fast.com – Check the current speed of your Internet connection.
Sway.com – Create and share interactive reports, newsletters, presentations, and storytelling.
Talltweets.com – Turn Google presentations into animated GIFs.
Color.adobe.com – Get colorful ideas, and also extract colors from photos.
Similarsites.com – Discover new sites similar to what you really love.
Tinychat.com – Set up your chat room in a matter of seconds.
Fontstruct.com – a useful site to draw, build and use your fonts in any application.
Dictation.io – Accurately and quickly recognize sound in your browser itself.
Sharedrop.io – like Apple AirDrop but for the Web. Share files directly between devices in the same network without having to upload them to any server first.
Class-central.com – A guide to free online courses offered by universities around the world.
Mymaps.google.com – Create custom Google Maps, place custom sites and shapes on them and then share them with others.
Typingweb – a useful site to learn to master touch-fast typing on the keyboard with these training sessions.
Googleartproject – Discover famous museums, paintings and art treasures from all over the world.
Snopes – Find out if the email offer you received is real or just another scam. This site displays the most famous fraud messages and evaluates the misinformation contained in them.
Rollapp this site runs many desktop programs in your browser without downloading such as Office software, Gimp design software and more than 350 other programs
Kapwing is an online video editing tool
signwell create your own signature using this site, and it's easy
maps.sygic online maps of tourist destinations for travel and tourism amateurs
neede.co a great library for designers with all the resources and tools the designer needs
startupstash the world's largest guide to tools and resources for startups and entrepreneurs
hunter.io find email addresses associated with a particular website
coolors.co creates combinations of harmonious colors to use together
مقالات قد تهمك