تابع أحدث مقالاتنا على خدمة جوجل الإخبارية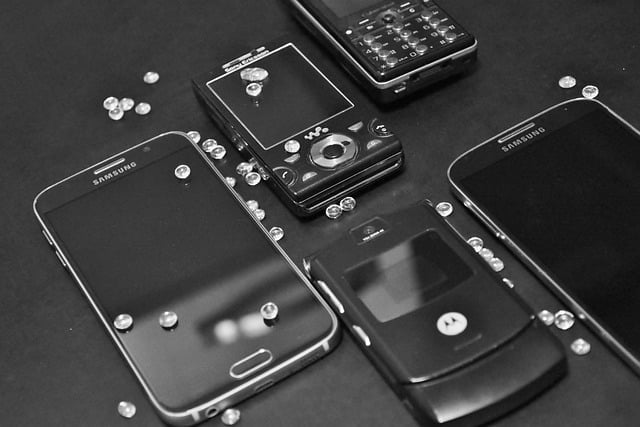 Phone technology is developing at a slower pace now & phone prices are soaring due to inflation. you may find that your phone you bought two years ago or more has become very old compared to the technology available. Over time, the phone's performance slows down due to a weak processor or full internal memory and running out of RAM (cache).
Because some of us don't care much about what modern technology has to offer and others may prefer to keep our old phone for emotional or financial reasons, it is possible that the idea of renewing the old phone to give it extra time before it is forced retirement is a good idea.
Here I will show you some practical ideas that you can use to renew your old phone, these tips are not limited to old phones, but some of them can also be used to improve the performance of your new phone as well by speeding it up and improving its capabilities.
1. Increase phone storage space
Saving space is a necessary requirement in old phones whose storage capacities are dwindling in front of the new and modern requirements of applications
Here are some ways to increase your phone space
The first solution: the intuitive solution is to buy an additional memory card to expand the storage memory.
Second solution: Subscribe to cloud computing services is an alternative solution If you do not prefer to buy a memory card, you can upload all your static files such as photos, videos, Word files, Excel, and others through cloud
There are many cloud services you can use such as: –
a. Google Photos service : to upload and browse photos and videos and give you storage space up to 20,000 photos and videos for free and there is also Flickr that gives you up to 1000 GB for free
b. Edit your files online: No need to keep Word, Excel, etc. files or download Office applications on your phone, you can do all the necessary adjustments via a cloud application such as Google Drive
Google Files: It is also good to download an application such as Google Files, which can delete duplicate and large files and unused applications, and through which you can choose the files and where you want to upload or transfer them exactly, Google Files can be considered the maestro who organizes things here.
2. Improve phone performance
The performance problem is relatively complex, unlike the storage space that can be compensated by cloud services or adding an external memory card, it is not possible to increase the performance of the RAM cache (except within narrow limits that we will mention) or improve the speed of the processor, we are limited to the capabilities of physical hardware, but we can reduce resource consumption to provide space for the processor and RAM to work.
The stages of this plan can be divided into three phases, which you can skip if they are not suitable for you, but it is better to do all of them to get the best possible result.
1. Restore factory settings
With time, Android stores many useless damaged files, which reduces the space to perform together, so setting the phone to factory settings is a radical solution to this problem, but you must first take a backup copy of all your important files.
(Warning: This may erase all data from the phone if you do not do it correctly, use this feature at your own risk)
You must first know the Google Account username and password used on your device so that you can use them later It's best to sign in from another device in case things don't go well.
It's a good idea to take a copy of the photos and files on your computer or on a memory card before proceeding to complete the steps. Make sure file syncing is enabled in your phone so that its settings can be restored later Google's top
tip: If you've recently chosen to reset your Google account password, wait 24 hours before performing a factory reset. The first way to restore factory settings Go to Settings Choose Backup & Reset Choose App Data Recovery + Automatically Restore Press Factory Reset Data
2. Use lightweight Launcher
One of the important options is to use a lightweight launcher interface or fast-performing launchers to save some of your phone's resources, there are dozens of launchers in the Android store. I will recommend to you the fastest and lightest, but remember the matter comes with some disadvantages, as many launchers ask for more permissions than necessary, so you may have to choose launchers that ask for fewer permissions and from a relatively reliable company .
I chose for you these 4 free launchers are
Lean Launcher : A very lightweight, open source and smooth player with no unnecessary customizations or ads suitable for lovers of simplicity, if you are one of them you will love it!
Rootless Launcher : Similar to the previous launcher in almost everything.
LightLaunch light 3d launcher: Despite the small size of this player, it features beautiful three-dimensional effects, to create a new window, all you have to do is drag an icon to the right or left end of the screen, which you can zoom in and out of the icons individually and join your fingers on the screen. Its disadvantage is the lack of research or widgets. Suitable for lovers of beautiful effects without affecting performance.
No Launcher: As the name suggests, this launcher does absolutely nothing other than App Show, giving you the simplest basic look of Android and featuring its very compact size (only 18 KB!)
3. Use lightweight applications
Some developers offer light versions under the names of mini or lite such as Opera mini and Facebook Lite, these applications are geared to be compatible with phones with weak potential. Replace your traditional RAM and processor-intensive applications with these light versions or use the browser instead, here is a package of the most important of these applications
Facebook Lite (Facebook App Alternative)
Messenger Lite (Facebook Messenger Alternative)
Twitter Lite (Twitter app alternative)
Google Go (Google search alternative)
Skype Lite (Skype app alternative)
IMO Lite (IMO App Alternative)
Opera mini browser
Puffin Web Browser
Google file (alternative to all file cleaning and sharing apps)
3. Increase RAM space
RAM space can be increased by reserving part of the storage and using it as an extension to your RAM
Swap App
Swap increases RAM by converting part of the internal storage into virtual RAM and does not require rooting your phone.
Swapper App
The Swapper application performs the same task as the previous application, but this application needs to root your phone, the free version of the application gives you 256 KB space while you can increase it up to 2 GB virtual RAM, noting that the virtual RAM does not exceed the original RAM space, otherwise you may not feel a difference.
Finally if you have some ideas that I didn't mention? Please add it in the comments and I will add it to the article, do not forget to share the article & contribute to spreading useful knowledge.
مقالات قد تهمك