تابع أحدث مقالاتنا على خدمة جوجل الإخبارية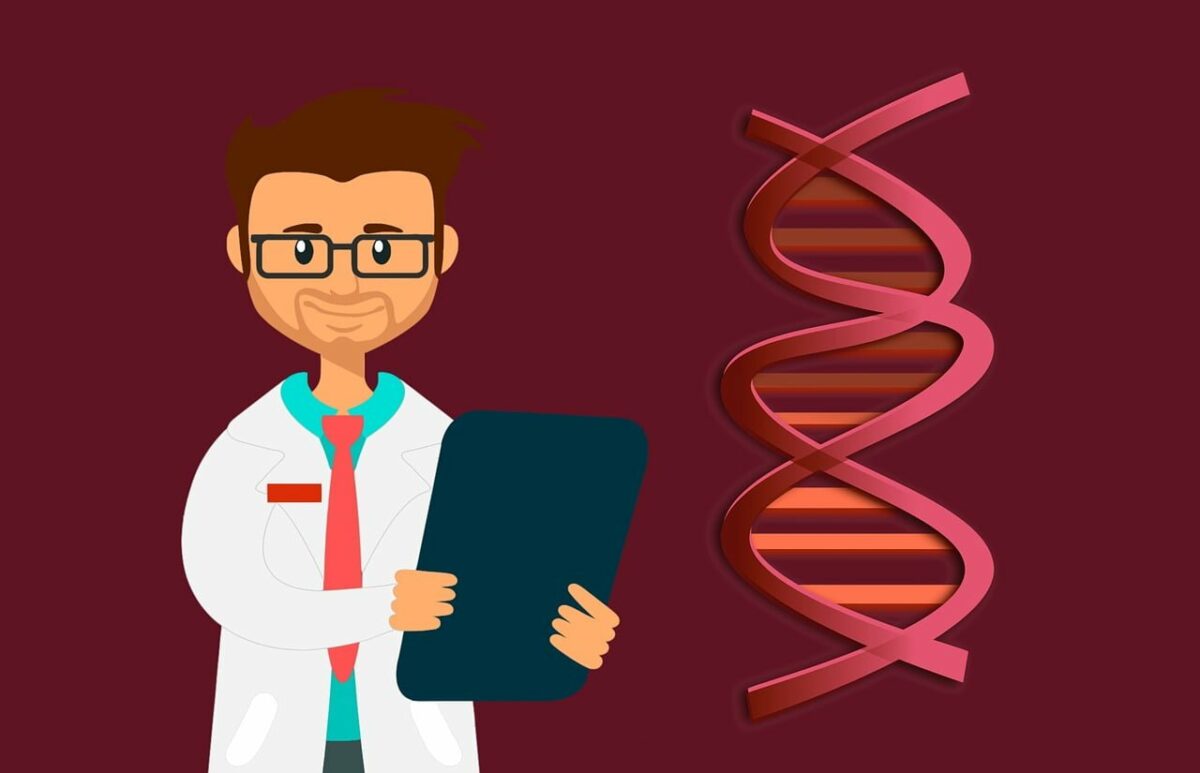 DNA tests are no longer as expensive as they used to be in the past, many people are interested in genealogy and building their family trees. As science advanced, this process could be carried out more accurately by performing DNA test online that are commercially available and provided by specialized companies.
Today, a handful of dollars is enough for anyone to discover their current health status and any genetic problems that might be hiding in their genes & when they might appear. This is especially important for those who are about to get married, those whose parents have known genetic conditions, or those who want to check on their health and detect any possible diseases that may appear in the future for genetic reasons.
There is a third group that may benefit from this type of testing, which is doctors and researchers in fields related to genetic engineering, genetic diseases, and others.
DNA testing companies
Fortunately, there are a lot of different DNA tests offered by many companies specialized in this field in Europe and the USA. These companies not only provide you with DNA test kit & DNA analysis services to build your family tree, but also give you a lot of information about yourself, your health and the impact of your genes on you.
How to get a DNA test?
There may be slight differences between companies, but in general, you have to follow the following steps and instructions that will come back to you from the company, of course.
Buy a DNA analysis kit from one of the official websites of companies specialized in providing DNA tests and the company will send you a set of vials with instructions about how to use these kits
Record the code provided with the vial on their website to activate your account, this is important so that your sample is recognized and linked to your account
Fill the vial in the way described by the company There are generally two ways to collect DNA samples, some companies give you a swab stick that looks like ear bud to rub it into the inside of your cheek (from inside your mouth), then the stick should be placed in the vial and closed and shaken well in the liquid that comes with it, other companies ask you to spit several times in the vial and in both cases the most important thing is not to eat, drink or even brush your teeth for at least 30 minutes before taking the test
Put the sample in the special package bag that comes along with the paper bag that contributes to preserving it from damage, then put it in the designated box then ship the sample back to the company
The company will analyze the sample and give you the results and everything related to them on the website through your own account.
Regardless of the company you use, you will have to wait several weeks, usually almost a month, for them to receive your sample for analysis and send an email with a link to the results.
Types of DNA tests
It is important to know that there are three types of DNA tests that you can get or at least get some of them, depending on the company you choose and the type of tests they offer.
Here is a glimpse about Different types of DNA tests:-
1. Autosomal DNA test
This test is the basic test provided by all DNA testing companies
Especially important to know the state of health
An autosomal DNA test determines your autosomal genetic traits, which you inherit from your father and mother at 50% each. This test provides information about your entire family tree, for example you probably have 16 great grandparents, each of whom contributed on average about six percent of your DNA. This test also shows everything related to mutations, genetic problems and your genetic traits.
2. Mitochondrial DNA test
This test is denoted by mt-DNA
This test is especially important for those interested in family tree building and genealogy.
The DNA used in this test comes from mitochondria
It is the DNA that you get 100% from your mother, so this test determines the genetic traits that you inherit from your mother & the females in your ancestor line only
Mitochondrial DNA does not change at all, except in cases of very rare mutations, so the mitochondria that you inherited from your mother are the same that you inherited from her mother, and the same that your grandmother inherited from her mother.
Mitochondrial DNA test can tell you information about only a very small section of your family tree in your maternal line
Unlike a physical test, it can tell you information that goes back so far in history tens of thousands of years!
Because the DNA of mitochondria only changes in the rare case of a mutation occurring every few thousand years, it means that if person A has a certain mutation and person B has the exact same mutation, we can tell that they share the same maternal line, these lines are called haplogroups and are marked with letters and numbers for each group.
3. Male chromosome test y-DNA
This test is denoted by y-DNA
This test is especially important for those interested in family tree building and genealogy.
This test determines the genetic traits that you inherit from the male chromosome y, which you inherit from your father and male grandparents only
test concerns your male family line and can only be performed on males.
For females who want to use the test, they will need a father or uncle. The y chromosome only comes from one parent, and therefore like mitochondrial DNA it never changes except for mutations so it has its own haplogroup map as well
Comparison of the most important DNA testing companies
Now here's a comparison of the top sites that offer DNA analysis services.
The basic service costs189$ & the premium service is $629, this is expensive, but as they say you will get what you paid for.
The test focuses mainly on health-related information as the company's site gives you more detailed health information than any other site about your health condition, as they market themselves as the most comprehensive DNA test in the world.
CircleDNA scans your DNA against more than 36 types of hereditary cancer in addition to 80 other conditions such as diabetes, heart diseases and other conditions.
DNA is tested to see if you are pregnant with any genetic condition out of more than 160 rare genetic conditions or not, these are often single genes that may end up causing disease in the psyche or offspring
Another neat report provided by CircleDNA related to drug response covers more than 100 FDA-approved drugs and tells you which drugs may not work well for you personally when taken at usual doses.
The site gives you other less important reports about other things you may want to know about yourself such as high sensitivity to a taste or smell, are you an introvert or not, are you an addictive character? is your IQ high or not? and more than 100 other things.
There is a genealogical report but it is not very detailed as this site focuses more on health than genealogy.
The report shows you other people who have done the same test & share a high percentage of the same DNA as you and ranks them according to proximity to the relationship, for those who have been adopted or know very little about their family tree, this is where things get interesting because you can then reach out to each person and try to find out exactly how relevant you are to the observation if you take a DNA test.
You are not automatically given a family tree; you simply get a list of relatives and from there you have to do the research and start building your family tree your way.
2M users
mtDNA+Y-DNA tests at an additional charge
It also uses the swab method
At first glance, the DNA test price of $80 for the basic test seems very cheap, but this is because they separate their more detailed reports with additional amounts.
The $80 will only give your body DNA test results. If you want to test for mitochondria, you will pay an extra $160 and if you want y-DNA you will pay an extra $120 which is $360 for all three of the following tests but again you get what you pay for.
What makes Family Tree DNA special is that it gives you more information about the different mutations in the mitochondria and y-chromosome so this test is mainly recommended for those at the expert level in genetic genealogy.
12M users
mtDNA + Y-DNA at no extra charge
Additional Health Report ($100 Additional charge)
This test is unique in that it offers genealogy and health reports. If you only want a genealogy report you will pay $100 but if you want both, it is $200 and be prepared to spit in a tube.
In genealogy aspect is very similar to family tree DNA, they offer an estimate of ethnicity as well as a list of relative matches, but one thing to note about 23andMe is that it gives you your haplogroup results at no extra charge.
This site offers basic health results but not as detailed as CircleDNA but they check for dozens of genetic diseases and give you a bunch of other fun information like the type of earwax you have and whether mosquitoes like to bite you or not, the other great thing is that they always update their research and tend to get new reports over time.
Ancestry DNA test uses the spitting method, the ancestry test is primarily about your ancestors, it doesn't give any health information, and unlike 23andme, it doesn't give you haplogroup information either, but it does of course give you a breakdown of where your ancestors came from.
This is where your ancestors really stand out because their race report is more detailed primarily because they have the largest database of all the DNA companies especially when it comes to North America so you can see here that for me
Ancestry's website is specially designed to help you build your family tree, it has an amazing user-friendly interface plus it gives you access to millions of online records of course if you want to access all those records, then you have to sign up for a monthly membership that costs around $25 per month.
MyHeritage (European)
MyHeritage uses a survey method very similar to ancestry, but at a lower cost around $80, this test has the advantage of being the least expensive test on the market, and if you wait for one of their offers, you can usually take the test even less than that in fact and their site gives you the ability to build a family tree using their website.
Again, if you want full access to all their online records, you need to purchase a monthly membership.
Nebula
The only site that offers complete DNA sequencing and not just parts of it if you pay $1000 It focuses on health and gives you percentages of potential diseases based on the latest studies
CRI genetics
will not give you results related to relatives who did the test, it gives you some general information related to your genes. Membership & Points System mtDNA+Y-DNA (Additional charge)
LivingDNA
mtDNA+Y-DNA (Additional charge) A British company suitable for Africans as it offers the largest number of African regions and ethnic divisions. Give some information about relatives. It gives you information about whether you had Viking ancestors!
Privacy Policies
According to the privacy agreements, these companies guarantee you not to share your data with third parties except for a memorandum directed against you, and you can also request the deletion of your data and the destruction of your samples, of course, unless these agreements change, or the companies are sold.
Accuracy
Racial estimates may not be entirely accurate because many races are closely linked and close.
Non-Europeans
Since the majority of those who do the tests are from Europe and the United States, these races have the greatest accuracy in terms of ancestral knowledge, for non-Europeans it is preferable to use companies with a larger database such as Ancestry and 23andMe.
Use your data in more than one location
If you buy an ancestry test, you can upload it to myHeritage for free. If you buy a myHeritage test, you can't upload it to ancestry, so, if you're interested in genealogy, just go to ancestry, and from there, you can upload it to myHeritage and liveDNA at no cost at all.
Conclusion
Which test is best for you depends on your situation and interests.
If you're primarily interested in health information and have money to spend, you have Nebula
in terms of accuracy and then CircleDNA with an easy interface and copious information. If you're interested in genealogy, there are a few questions to consider if you're an expert and you want detailed reports on mitochondria and y-DNA and you have money to spend you definitely want to choose Family Tree DNA
If you're a layman and simply want to spend around $100 on a simple test, you want to go with ancestry or MyHeritage, and MyHeritage is recommended to anyone living outside of North America.
Ancestry recommended for those in the US or Canada If you want a little health and genealogical information or if you want to know haplogroups for your grandparents' line without breaking the bank, 23andMe is a good choice.
مقالات قد تهمك